Speed Cameras, Driving Regulations to Increase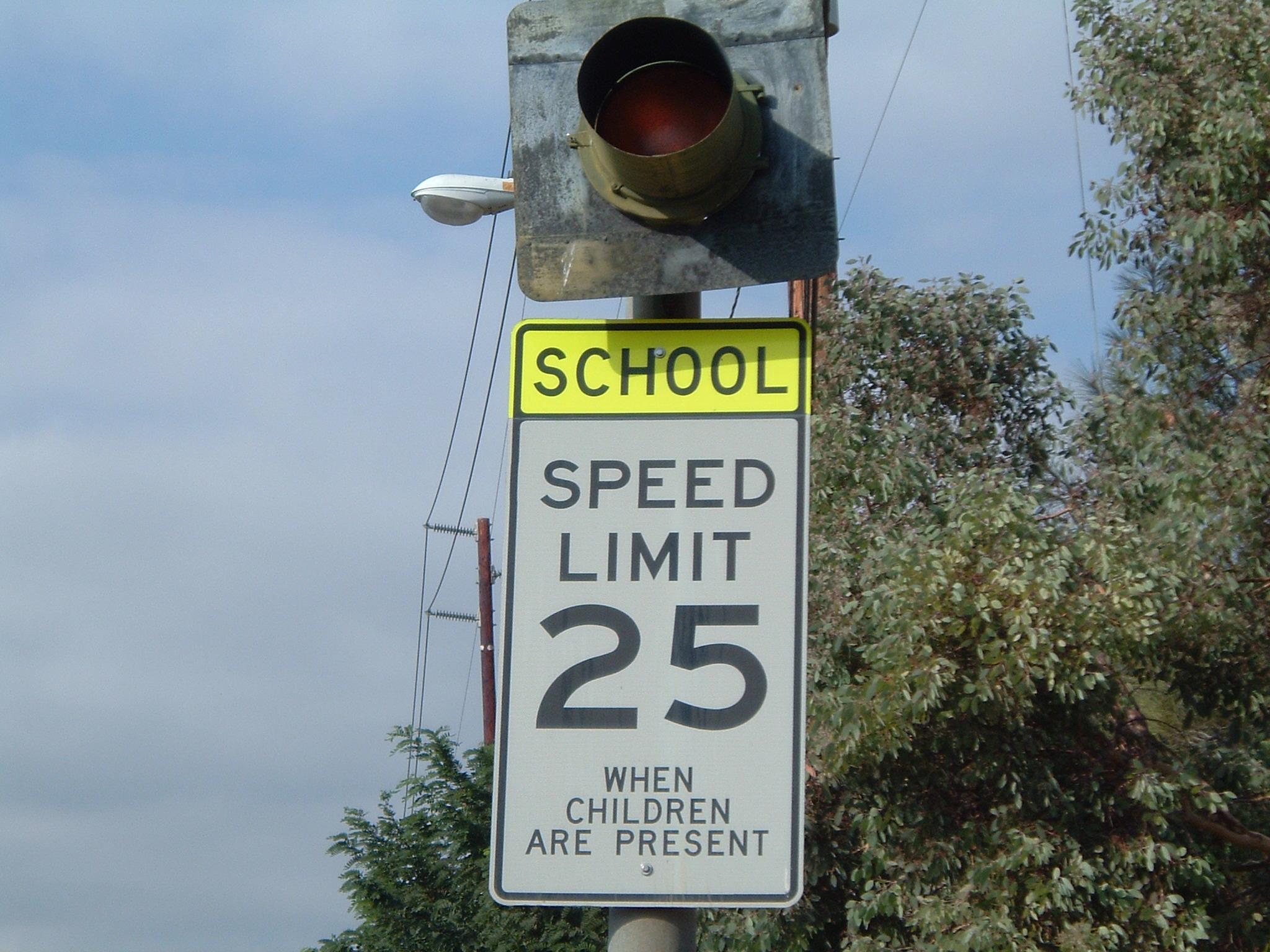 This fall drivers in New York City have a whole new set of regulations and police surveillance techniques they need to be aware of.
In June 2013, New York State lawmakers passed legislation to allow New York City to install mobile speed cameras on top of Department of Transportation vehicles and on traffic light poles to catch speeding motorist near school zones.
The speed cameras are part of a public safety plan to lower traffic fatalities in the city. Slowing traffic near schools was one of the goals of Mayor Bill De Blasio's "Vision Zero" program.
Currently there are 23 speed cameras citywide, with 40 more cameras expected to be installed by the end of this year and an additional 77 by the end of next year. The cameras, while viewed by some as a way to protect motorist and young kids crossing to go to school, have been criticized as a money-making ploy which won't get the reckless drivers off the streets.
"I have no fight with the cameras when it comes to the safety of the children, but to simply put it, these cameras are annoying, its so many traffic violations in play already this is just another tool to hit your pockets," said Jamaica motorist, Reynold Ramroop, 22.
The New York Times reported that some of the cameras are placed in positions where it is hard to control your speed, like exit ramps. On a ramp off the Long Island Expressway at Francis Lewis Boulevard it is difficult to reduce your speed to meet the 30-mile per hour speed limit and the nearest school, St. Francis Preparatory is close to a highway. The Times also reported that in Brooklyn, off the Belt Parkway and Ocean Parkway, cameras issued $77,550 worth of tickets in one day. The cameras are mostly mounted on the tops of Department of Transportation vehicles, which brings in a factor of accuracy.
"Once drivers know that there is a camera around they will be less inclined to do something crazy, especially in a school area," said a crossing guard on Jamaica Avenue and 175 street, Gloria Vazquez. "I have young lives to watch over and now the camera is like my backup."
The cameras are used in part to capture every traffic violation a driver makes. It captures your license plate number and bills you later. New York State has no set definition of what a school day is so cameras can run for the majority of the day. The cameras are only supposed to be operational when school is in session, including summer school and afterschool activities. One ticket for going 10 mph over the speed limit can cost $50. With reports of the cameras already giving out about 12,000 tickets that's about $600,000 in added revenue for the city, according to nyc.gov.  Private religious schools are also covered under the law.
"The $50 ticket is just a fine that will be paid, but do nothing to keep the dangerous driver more cautious, police officers stationed in speed enforcement zones can prevent the accident or fatalities from happening," said Hafiz Mohammed, 70, a Laurelton motorist and retired traffic cop in an interview.
According to the mayor's office approximately 4,000 New Yorkers are seriously injured and more than 250 are killed each year in traffic crashes.  Being struck by a vehicle is the leading cause of injury-related deaths for children under 14. There is expanded enforcement against dangerous moving violations, new street designs and legislation to increase penalties for dangerous drivers. The mayor has already signed into law a speed limit change from 30 to 25 miles per hour, which took effect on Nov. 7.
"New Yorkers want to save lives and they know speed cameras will do just that," said Paul Steely White, Executive Director of the advocacy group, Transportation Alternatives. "Several dozen school zones will be safer and we look forward to the day when every school will have the same protection against reckless drivers."
Still opponents of the mayor and his plan believe that the use of cameras throughout the city will not help to reduce traffic related deaths. The initiative to bring speed cameras to the city was an idea that de Blasio's predecessor Michael Bloomberg first tackled.
"Simply adding speed cameras and reducing the speed limit will not help reduce traffic-related deaths, but try to change the minds of drivers," said Mohammed.
Michael Reilly, a former writer in mayoral candidates and retired NYPD lieutenant, wrote on his blog that in order to stop reckless drivers there should be more boots on the ground instead of cameras, a ticket by a cop weighs more heavily on the driver than the flash from a camera.  The penalty runs to the driver themselves instead of to the registered car owners. A police-issued ticket costs more and adds points onto a motorist's license. Multiple hazardous offenses issued by police officers can lead to the DMV suspending or revoking a persistently hazardous driver's license.
"This is New York we are talking about and the stereotype is that everyone in New York is moving in the fast lane, if you can drive here then you can drive anywhere in the world, right?" said Mohammed.