York Students Grapple With Grand Jury Responses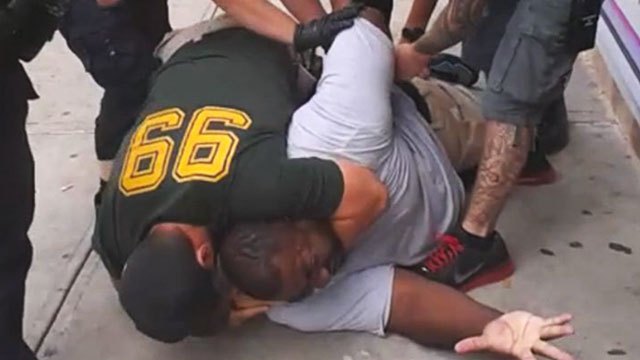 The deaths of unarmed African-American men who were killed by police has led to countless riots and protests on the streets, highways and in front of shopping outlets, and York College students have strong opinions on the subject despite being less active than other college campuses.
Earlier in the month, Officer Darren Wilson resigned after shooting and killing 18-year-old Michael Brown in Ferguson, Missouri. Eric Garner was killed in an apparent police chokehold during his altercation with NYPD Officer Daniel Pantaleo, who was cleared by a grand jury.
Both of the initial deaths and the non-indictments occurred within days of each other, and in the eyes of minorities, both follow the same all-too-familiar narrative. The biggest difference between the two was the video recording of Garner's incident, which made the theme of excessive force more of a focal point.
On York College's campus students are outraged about police homicides and brutality of African-American men and minority groups being targeted by police. The outcomes of Eric Garner's case have been one of the main issues being discussed on campus among students.
"I think it was blatantly wrong. I think the chokehold in in itself was illegal and on top of that he mentioned that he couldn't breathe," said York College student Diandra Duncan.  "They violated his rights as a human being.  It's something that's been happening and I feel like it's something that continues to happen and it's very devastating. I feel like there's not going to be any change."
Eric Garner died from a compression of his neck and chest, while police officers brawled with him on the ground after he refused to be arrested. Similarly, after a physical altercation between Officer Darren Wilson and Michael Brown, Wilson opened fire on the 18-year-old.
"I saw a video after Eric Garner passed out, and before the ambulance came, they didn't do anything. It is important for them to do CPR, they're there to help people. Things still needs to be done, there's still work to do," said Emeka Nnji, a Chemistry major at York.
Given the general lack of ambiguity of the case and the video recordings, along with the protests after the recent decisions, York College students said they are not surprised that Officer Wilson was not indicted while Officer Pantaleo was cleared by a grand jury.
There have been protests in Chicago, Miami, Las Vegas, Philadelphia and several other cities where protesters were distraught about the system, according to the Associated Press. Several hundred people marched to the police headquarters in downtown Seattle over the weekend following the acquittals, where they are outraged about the police homicides and the outcomes. Authorities claim that some protesters threw rocks at police officers, and several persons were arrested.
"I think it's a bit unfair because there was video surveillance that showed that the officer clearly used the chokehold maneuver that was banned from the NYPD and since they have that evidence I believe that it was sufficient enough to indict the officer because he was the cause of Eric Garner's death," said Ameer Hassan, a Biology major at York.
In New York, Police Commissioner Bill Bratton and Mayor Bill de Blasio said they are taking necessary measures of retraining NYPD officers and they have initiated plans to teach police officers the necessary approaches and methods of communicating with civilians on the street and to prevent cases like Eric Garner and Michael Brown from happening in the future.
"Justice should have been served for those families, it was an unfair trial," said Lino Mani, York College English major.  "Both of them were unarmed, both of them were black and I'm pretty sure it has to do with race. There has to be a connection. It's gonna keep happening.  I think that they should protest, it's to cause awareness and it should open the eyes of the public so that things like this would not happen anymore. I think it's a good thing they're doing protesting."