York College Covered Up Sexual Assault on Campus
One student's case revealed that over 90 percent of incidents are still open for investigation despite public records. Dep't of Educ. investigating York College.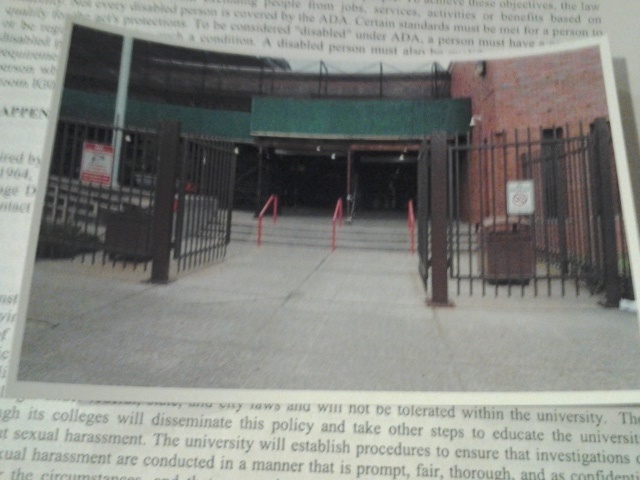 It took seven months for Tammy to get her sexual assault case closed on campus. In the Spring semester of this year, a classmate stopped her after class, came from behind and touched her shoulder and then slowly slid his hand down the small of her back, startling her and forcing her to jump before being groped, she said.
Tammy, which is not her real name, went to Public Safety the next day to report the issue, but she was never given information about how the college would conduct an investigation, only that they would look into the event and talk to the other student.
One of the most startling revelations in Tammy's case, though, is how York College had failed to report the case to the NYPD or immediately notify the student body as required by federal law.
Tammy had to wait and continue seeing her abuser during class every Wednesday and Thursday for the rest of the semester.
"During the time I hit rock bottom," she said. "It was emotionally draining. I got sick from it, I had to go to the ER and get an I.V. in my arm because I broke out in stress hives."
Tammy was left to file a report at the 103rd precinct the following Monday by herself, but continued to be under the assumption that the college would handle the investigation.
"The school tried to look like they were doing something, when really they weren't doing anything," she said. "It was more of me asking what's going on? The thing is, even if I asked what's going on, I pretty much got a BS answer."
At one point, York College officials within Public Safety and the Administration said her claims were due to a "cultural" difference. During a meeting with school officials in charge of handling sexual assaults on campus, she was yelled at and told to not pursue the case, she said.
"I'm still kinda shaken up from it even though this happened six or seven months ago," she said.
But according to last semester's crime reports, there is no record of Tammy's assault ever being filed by the Public Safety office, and York's Office of Legal and compliance would not confirm Tammy's story.
Her story has exposed a number of issues with the way Public Safety handles crimes on campus, including how they are recorded and then reported to the NYPD, if they ever are.
REPORTING THE NUMBERS
Though crime rates on campus are considerably low compared to the area surrounding the college, a recent investigation by Pandora's Box of incident reports filed by Public Safety since 2012 show that of the crimes that do happen on or near campus grounds, slightly more than 21 percent of felonies and misdemeanors were reported to the NYPD. More than 90 percent of cases are still open for investigation, according to records provided to the newspaper through the Freedom of Information Law.
But according to the daily crime log which is provided to all students on request via the Public Safety office, nearly all of those same cases are closed.
Pandora's Box reached out to Dawn Smallwood, the director of Public Safety to explain the discrepancy, but she declined to comment or provide insight to how cases are handled after they are reported and how often open cases are reviewed.
In general, it's not uncommon for cases to remain open, especially when they involve a lost phone or stolen computer. But petty theft and larceny make up less than 10 percent of the 118 incidents that were filed with Public Safety from 2012 through October of this year.
By far the most common crime on campus is misdemeanor harassment involving students fighting with each other in the Academic Core building.
Of the 40 harassment incidents, only 20 percent were either reported to the NYPD or the victim was referred to file a report at the 103rd Precinct which oversees the York College area.
And that points to the biggest question on how Public Safety handles incidents on campus and when it's deemed appropriate to report to the NYPD.
Phone calls and e-mails to CUNY's Director of Public safety, William M. Barry, asking to clarify the University's policy on reporting events to city officials were not returned.
Of the 33 felony incidents reported on campus dating back to January of 2012, only 10 incidents were referred to the NYPD and almost all of those cases are still open for investigation.
Of the two instances listed as "forcible touching" on campus, which Pandora's Box reported on in October, one still remains open and unreported to the NYPD. The daily crime log, however, lists that case as closed. The other case was reported and resulted in an arrest.
And there are other instances on campus which are vaguely documented, such as an incident in June where a staff member walked into Public Safety and said that a student wanted to file a complaint against an adjunct professor in the Behavioral Sciences department. The incident was filed under Title IX, the federal statute for campus assaults, but the incident report gives no clear indication if the professor was interviewed and is not labeled as either a misdemeanor or felony. The professor could not be reached for comment and therefore his name will not be published.
The validity of the individual incident reports is also questionable, as some show that only a violation had occurred when, in fact, there was evidence of misdemeanor domestic abuse on campus.
In November of 2012, a woman was choked with a scarf by her husband outside the Starbucks in the college atrium for talking to her English tutor. After she reported the event to Public Safety, she was told to contact the office if she felt her safety was at risk in the future, according to the report.
Typically, domestic abuse cases that result in physical harm are considered aggravated harassment class-A misdemeanors which can result in a one-year jail sentence. The November 2012 incident was labeled a violation, carrying only a warning and possible submission to the administration for action. It's unclear if either of those actions had happened.
Earlier in the semester, Public Safety released their Annual Security Report which detailed the list of crimes on campus as required by federal law. But the report only requires Public Safety to disclose certain crimes in the report, leaving a number of the incidents reported on campus unknown to students.
In 2012, the security report listed that the college had 25 cases, and 20 of which were reported to the NYPD. In 2013, the report said there were 31 cases with 23 of them reported to the NYPD.
However, based on the review of incident reports given to Pandora's Box, there were 39 cases in 2012 with only five reported to the NYPD. In 2013, incident reports show that there were 29 cases, and only three were reported to the NYPD.
The question remains as to whether the discrepancies between the public documents made available through Public Safety and the documents Pandora's Box obtained through York College's legal department are simply because incident reports aren't updated after they are filed, or if there were clerical errors when filing the Annual Security Report.
THE MISSING LINK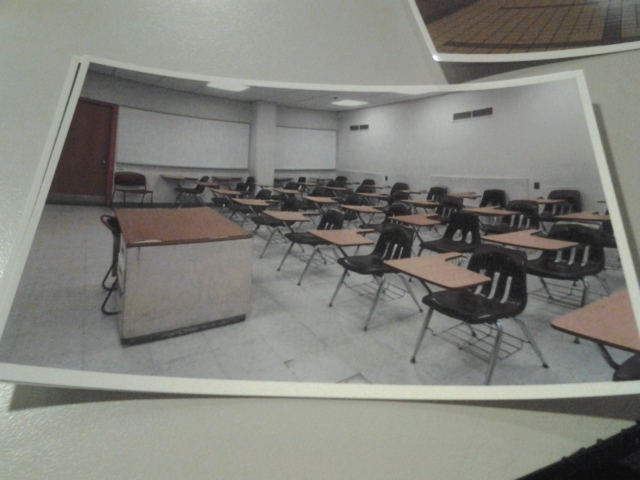 Tammy's case, though, is completely missing from all records that public safety have both made publicly available to students and in the documents obtained by the newspaper. There was no e-mail blast sent out to the college community about the harassment and the student who touched Tammy was only told to not approach her anymore.
But he didn't leave her alone.
In fact, Tammy went back to the Public Safety office on three different occasions. Twice she felt that she was being stalked by the student and the third time to report she had seen him with a knife in her class, which made her feel unsafe. For all three instances, Public Safety said none of the events could be corroborated.
"We have not found any indication that your safety is in jeopardy," wrote an administrative official in a letter to Tammy. "Again, we would like to suggest you take advantage of our Counseling Center should you feel the need."
But in an earlier letter to Tammy, the Administration acknowledged that she had been touched on two separate occasions by the student and that it was inappropriate.
"According to [the student], his touch was meant as a friendly gesture," said the letter. "Although his touch was inappropriate, we do not believe these two incidents of touching rise to the level of sexual harassment or sexual assault."
On March 19, Tammy was called into the college's Legal and Compliance Department to have a sit down with the student and "clear the air," she said.
In that meeting, Tammy said that the student told her it was his culture to touch women like that. One of the administrators in the room had taken his side, she said.
"She just backed up his comments," Tammy said.
An email response sent the next day to Tammy's mother proved that the administration had taken sides against Tammy.
"What I explained to [Tammy] was not about a particular 'culture' but our nature as individuals," wrote the administrator. "I am not condoning his behavior and it is being handled according to the appropriate protocol."
So far, Tammy has been asked to sign a no-contact agreement, where she would have to keep a distance from her harasser, but she has refused on principle.
Tammy filed a complaint with the Office of Civil Rights and the Department of Education. Both departments agreed her case had grounds for an investigation into York College's handling of sexual assaults according to a letter sent to Tammy on May 7.
Tammy's abuser is still attending classes on campus and it's unknown if he will be disciplined in the future.
York College's officials would not comment on the case.
Janae Hunter contributed to this article.