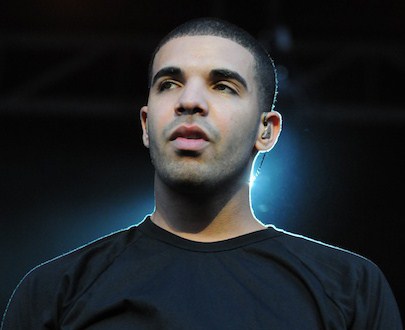 The "6 God" surprised his fans with his new mixtape, "If You'reReading This It's Too Late," dropping it before midnight on Feb. 12, a tactic made famous by Beyonce back in 2013. Word of the mixtape's stealthily release instantly spread all over social media including Twitter and Instagram. Within 24 hours of its release, hardcore Drake Heads and casual fans alike crashed the internet trying to stream, buy or download the mixtape by any means necessary.
Interestingly enough Drake dropped his mixtape for a fee rather than free like most artist. At first, fans were confused as to whether it was a mixtape or an album at first until he later tweeted "How was my mixtape?" In one week "Too Late" hit 500,000 units in sales and topped streaming services like Spotify with 17.3 million plays. The numbers are expected to grow.
But while the mixtape was popular within the hip-hop community, did it live up to the initial hype? Luckily, the answer is a resounding yes.
"If you're reading this its too late" when compared to Drake's previous work has more of a "trap" feel to it. The majority of the tracks like "10 Bands," "No Tellin'," and "Know Yourself" are meant for listeners to nod their heads and "turn up" to. Even though Drake, as always,  puts on for his hometown of Toronto, listeners can hear a heavy southern influence on these tracks. This new sound can be attributed to his recent stints in the south. "Too Late" as a whole sounds nothing like his last mixtape "So Far Gone" (2009) or sophomore album "Take Care" (2011), which he was criticized for being "too soft" and sensitive due to his R&B tracks.
If anything, Drake has proved to critics on his junior album "Nothing Was The Same" (2013) and now "Too Late" that he is no longer the soft rapper he appeared to be. He's more angry and cocky than ever before. From the start , with the song "Legend," where he proclaims himself as the titular line in the hip-hop game despite his short tenure in the field, to the final track "6PM In New York," the Toronto rapper seems to have a new attitude.
On "6PM In New York," a track that generated major buzz online, Drake confirmed that he is no longer cool with former "Young Money Cash Money Billionaires" (YMCMB) artist Tyga. Drake takes jabs at Tyga in the song in reaction to an interview Tyga did with Vibe Magazine last year. Tyga told Vibe that he's not cool with Drake, but likes his music. He also called Drake "corny".  As a rebuttal on "6PM In New York" Drake tells Tyga, 25, to stop acting his girlfriend's age, referring to Tyga's controversial relationship with Kardashian sister Kylie Jenner, 17. Tyga has been criticized for his relationship with Jenner because of the almost ten year age difference between them.
Drake also has a track on the mixtape titled "Jungle" which has a slower more traditional Drake vibe to it. In addition to the song, he also released a short movie also titled "Jungle" which works as a companion piece to the song. Because of the mixtape, Drake has become the first hip-hop artist to land the fourteen different singles on the Billboard 100 charts.
Fans are waiting to see if Drake will be leaving the record label as this mixtape technically fulfills his four album contract with the YMCMB. If YMCMB decides to counts it as an album, Drake will have fulfilled his requirements under the contract. Also, Drake still has his senior album, "Views From The 6" which he's working on. It is expected to be released later this year.
This may be Drake's year but he still has a lot of competition headed his way. Artists like Kendrick Lamar, Kanye West and A$AP Rocky are still dropping singles which are all getting major positive buzz. All eyes will be on the self proclaimed "6 God" as the year progresses.