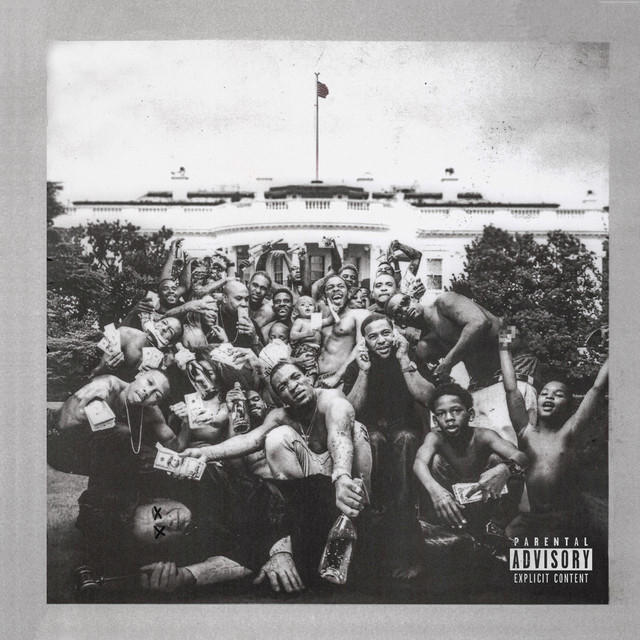 Kendrick Lamar uses his sophomore album, To Pimp a Butterfly, to forcibly and loudly demand that you forget everything that you thought you knew about him. The politics of the album and the sound itself may offend and perplex mainstream audiences,  but if you pay close attention you'll see that this album is one of the year's best. Featuring catchy one liners and hit songs that perpetuate modern hip hop this is not like 2012's Good kid, M.A.A.D City, Lamar's first album.
Deeply layered yet evolving is the way to describe the intricacy of this album. Think of a caterpillar going through metamorphosis. Butterfly is a bit disconnected at first with its lack of a witty opening songs, but perks the interest. `Wesley's Theory' introduces Lamar's fan to a throwback to the era of funk mixed with his quick, witted, melodic delivery. Its rare these days to find music that even after a few listens you can keep finding new intricacies not noticed before.
For Free,' a jazz filled interlude hits at the topic that it has become a socioeconomic norm for black rappers,  to get rich and then ball out. Lamar hits at rappers that are not taking into account that with celebrity comes a price, which might be your freedom.
The cover of the album to speaks volumes as it represents the struggle of black America years after slavery, segregation and the justice system. Trampled under the feet of many shirtless, young black men and boys on the lawn of the White House is a judge. After years of putting down the hip hop community with product placement and generalized `ballin' this album cover represent the taking back of the key from the key holder, the white man.
The funky vibe `King Kunta' sees Lamar typecast himself as Root's writer Alex Haley's protagonist. The song is a throwback to the funk led era by James Brown. It is an anthem to those that work hard and only wish to fulfill their dreams. With the catchy line such as
"Where were you when I was walking?" call out the people who weren't there while he was struggling and working to make a life. Also, the song transitions into Lamar's claim that he is the best in hip hop stating that a lot of other artists have ghost writers, which he likens to sharing "the bottom bunk in a two-man cell."
It is virtually impossible  to not take into context the sociopolitical nature that surrounds the undertones of the album. The ghost of Michael Brown, Eric Garner and Trayvon Martin seem to motivate Lamar and almost warrant that they themselves are his ghostwriters. `Blacker the Berry' buds with fruition as the number one single of the album. Along with `I' these bring a positive message. He tells his younger, black audience that while they can't change who they are and that young black kids despite the killing of their peers be proud of themselves.
The bedrock of Good kid, M.A.A.D City was Lamar's insightful storytelling a day in the life narrative with splashes of modern race politics. To Pimp a Butterfly turns listeners in and out and more deeply inward, taking a look at government intrusion and the artistic identity crisis.
Kendrick Lamar hip-hop's warrior poet shifts to the end of this album with the staging of a conversation with the ghost of Tupac Shakur on `Mortal Men.' It's a conversation about respect and contemporary racial unrest. It is here that the guide on how To Pimp A Butterfly is at its best unapologetic and fearless. This album seeks to shatter hip-hop norms and challenge you.  But when you think about it, what great artist never sparked controversy?