Annual march through Selma, Alabama continues to be focus for York students, faculty who want to be involved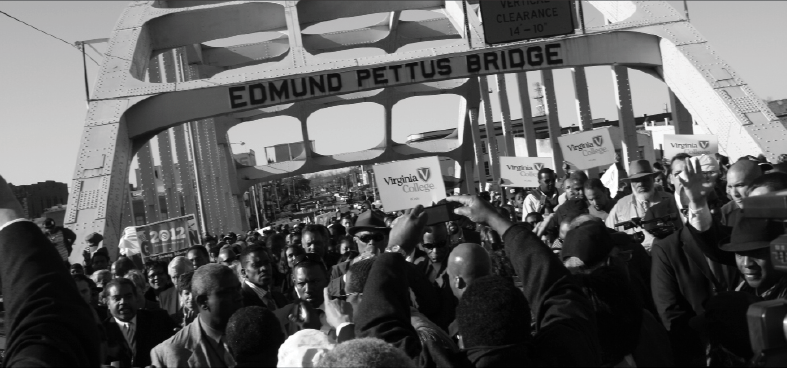 This March York College is sponsoring a trip for 30 students to attend the 50th anniversary commemoration of the historic demonstration that took place in 1965 and came to be known as "The Bloody Sunday March."
The opportunity is being presented by York officials in honor of the first Selma to Montgomery march to address the state of Alabama and the nation to help restore voting rights to disenfranchised African Americans.
The first of three marches began on March 7, 1965 in Selma but ended on the Edmund Pettis Bridge just outside Selma, Alabama. The march was interrupted when state troopers and armed thugs attacked approximately 600 protesters. Many marchers including now Congressman John Lewis were trampled by horses and viciously beaten. Pictures and scenes of the brutality were seen across newspapers and television screens. The next march was then led by Rev. Dr. Martin Luther King Jr. and they were protected by federal marshals as ordered by President Lyndon Johnson.
The march was completed and ended on the steps of the Alabama State Capitol building in Montgomery where Dr. King delivered his "How Long, Not Long" speech on March 25, 1965. The speech was given to restore and protect African Americans in the south so that they would be able to vote. President Johnson the signed the Voting Rights Act of 1965.
Last year nine York College students and President Marcia V. Keizs participated in the Bridge Crossing Jubilee to commemorate the historic event. This year 30 students will be selected to attend the bridge crossing. The selection committee includes Dr. Ron Daniels, Dr. Selena Rodgers, Dr. George White and Dean William Dinello. Students who want to participate in the event must write an essay of 1,000 words maximum. The essay should include why students want to participate in the bridge crossing, what lessons one hopes to learn from the experience and how those lessons can be applied to one's educational experience at York, students must be in good academic standing (minimum 2.0 GPA), a full-time student and a sophomore or above. If more than 30 eligible students apply, those who are approved will be selected from a random drawing.
The deadline for applications has been extended to Feb. 13, and the trip is scheduled to take place from March 5 to 8. The application can be found on York's website.