Parents Are Given The Option To Vaccinate Their Children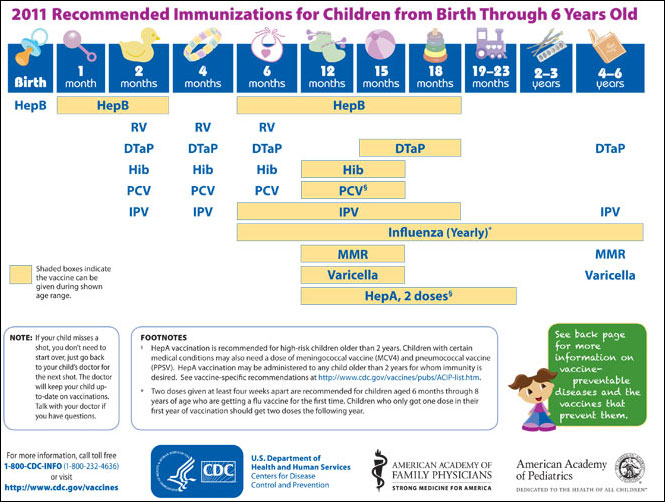 New York Legislature has proposed a bill that, if passed, will give parents the option to opt-out of immunizations for their children due to ideologically reasons.
News of the bill comes not long after a recent studies linked a measles outbreak to Disneyland in California. Over a hundred cases have been found across 14 states, including Texas, Illinois, Washington and New York in 2015 so far. While no deaths have been reported, attention to the health scare has been building. The outbreak has intensified concerns over the longstanding movement against childhood vaccinations. This has created a surge in the measles disease that was declared eliminated in the United States in 2000.
"As a pharmacist I've learned about the side effects of vaccines and yes some are serious," said Emeline Ramlakhan, 28, a local Jamaica, Queens pharmacist. "But they also have a low incidence of actually happening. We all have to take into account the risk vs. benefits factor."
The Centers for Disease Control and Prevention (CDC) reported 644 cases of measles from 27 states last year, a significant number since the elimination of the disease. The CDC also mentioned that before the vaccination became regulated in 1963, three to four million Americans got the disease and 400 to 500 died from it.
The recent outbreak has renewed the debate about anti-vaccinations.  Opponents against vaccinations believe that there is a link between vaccinations and autism. They also believe that the benefits of not being vaccinated far outweigh the benefits of being vaccinated.
"Immunizations were created for a greater purpose," said Ambika Persuad, 21, nursing major at Queensborough Community College. "If there was something wrong with the measles vaccination and they caused some illness or defect, by now that vaccine would have been reassessed or stopped."
New York allows parents to be exempt from getting their child vaccinated based on medical and religious reasons. Choosing not to vaccinate a child is passable as long as the reasoning is covered under religious exemption. A state form explaining a parent's reasoning for vaccination exemption is required.
According to The New York Times the only group that is not allowed free exemption from childhood vaccination for religious beliefs is the Christian Scientist because their practices still remain a topic up for debate.
Pew Research Center reports showed that the majority of Americans said that children should be vaccinated. 68% are in favor of mandating vaccinations while 30% said it's the parents' choice. There is a divide within the research, older adults are more in support because they remember when measles were a common illness. Younger adults are more inclined to say that vaccination should be a parental choice.
This topic has taken flight within the political world, sparking debate amongst future presidential candidate hopefuls like New Jersey Governor Chris Christie and former Secretary of State Hillary Clinton.
"No matter the religion, parents should look at facts and educate themselves, the majority of those that contracted the disease were not vaccinated," said 19-year-old York biology major Shaniqua McIntosh.