Winter fun at 2015 Jamaica Winterfest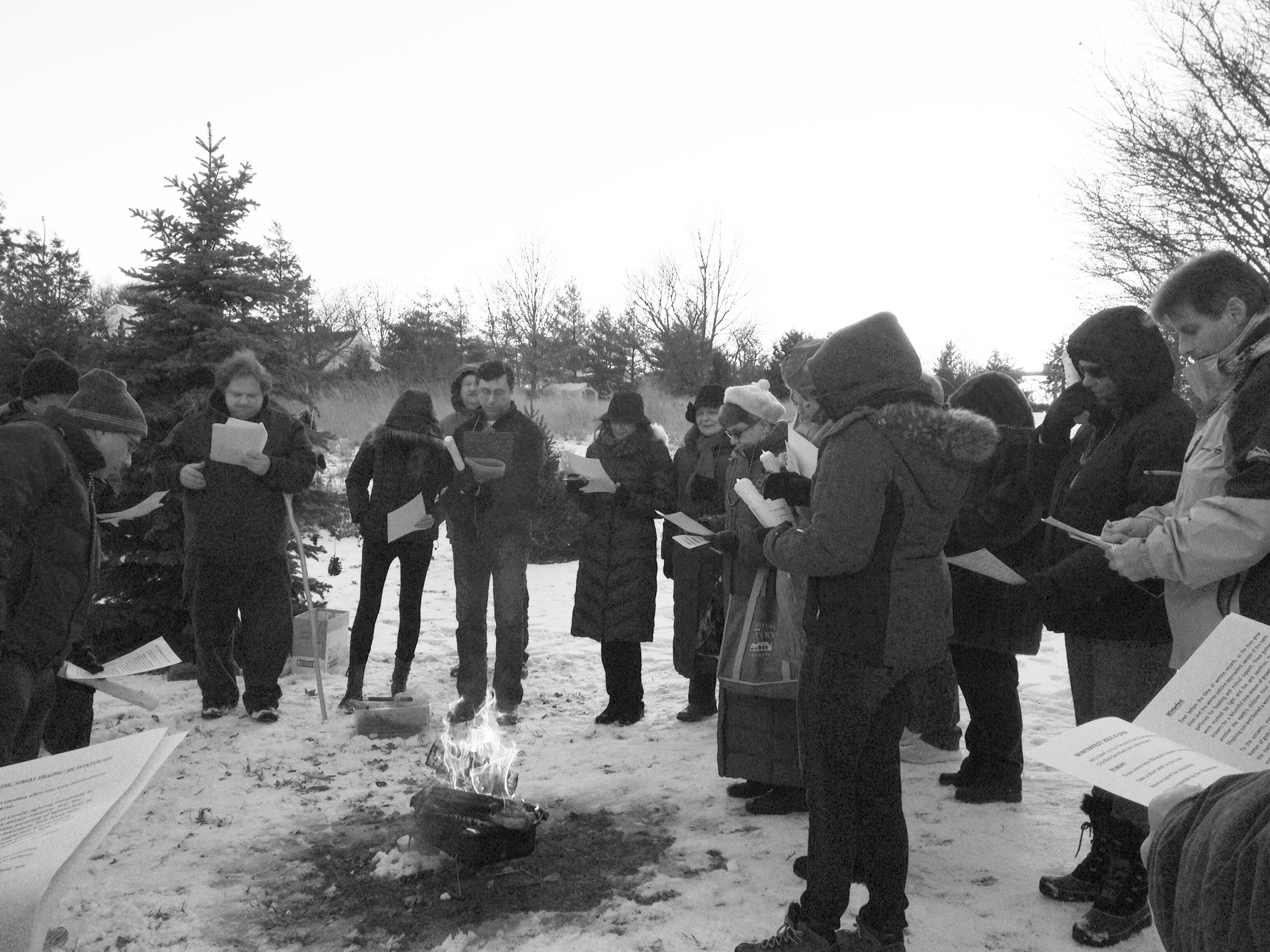 After the holidays, Garden City Bird Sanctuary/Tanners Pond Environmental (GCBS/TPEC) held its seventh annual 'Winterfest' celebration on Jan. 10 where members of the community commenced over an outdoor fire and hot chocolate to celebrate the ceremony.
Members of the community gather to celebrate the GCBS's Winterfest, an exclusive holiday for the bird sanctuary and its volunteers who value the conservation of their environment and preserving ecological aspects of it.
The Winterfest initiated where about three dozen participants congregated, filled birdfeeders and distributed them throughout the Bird Sanctuary. Some members decorated trees, drank hot chocolate, ate little desserts and walked around the trails.
GCBS President John Cronin welcomed everyone with his introductory remarks, where they all gathered for the candle lighting ceremony, poetry along with commentaries on the community and accomplishments at the GCBS over the past year. Everyone wore Mardi Gras necklaces.
"I've been thinking a great deal about community and what it means," Cronin said. "Just as family is composed by the bonds of love that transcend bloodlines and include all those dear to us, communities are not a simple geographical aggregate of people."
According to Cronin, the Winterfest is an opportunity for individuals to gather as members of their community in hopes that the new year will enable them to be more unified. Members use three principal characteristics to celebrate the Winterfest, environmental dispensation, volunteerism and hope. Each year at the GCBS Winterfest, awards are presented to volunteers for their outstanding work along with their immense contributions and services. This year GCBS awarded Bernie McCabe as volunteer of the year, while Maria Bevilacqua, Emma Ryan and Victoria Grover were awarded for inspiration and leadership.
Robert Alvey, an environmentalist, nature enthusiast, geologist for the Environmental Protection Agency and York alumni and professor is the founder of the GCBS.  He has been in the geology field for 40 years is in York for 10 years. He is often credited with saying "volunteering isn't what you give or what you get, it's about who you become."
The bird sanctuary has been in Alvey's care for about 20 years during which he has engaged the services of more than 10,000 volunteers from scout, school and community groups. According to members of GCBS, it was Alvey who decided to call the GCBS January winter infestation the "Winterfest."
"This is the biggest turnout we've had and it's nice to see people interested in coming out," Alvey said. "We all fattened up on Christmas time and we want the little birds to have a little extra food now so they can fatten up in January."
In addition to reflecting on life and the past year, the GCBS recited a list of names were in honor of loved ones who have passed. The organization planted trees for them in their memory. In 2014, trees were planted in memory of Pasquale Ingrisano, Allison Mahoney and trees were planted in honor of Alexis and Suzie Alvey, Philip Flax, EPA, Mike and Christina Levchuck, Thomas Ferris, Daniel McElroy, Joseph Monaco and Joseph Lo Re.