Tossing That Hunk of Junk? Do it Right.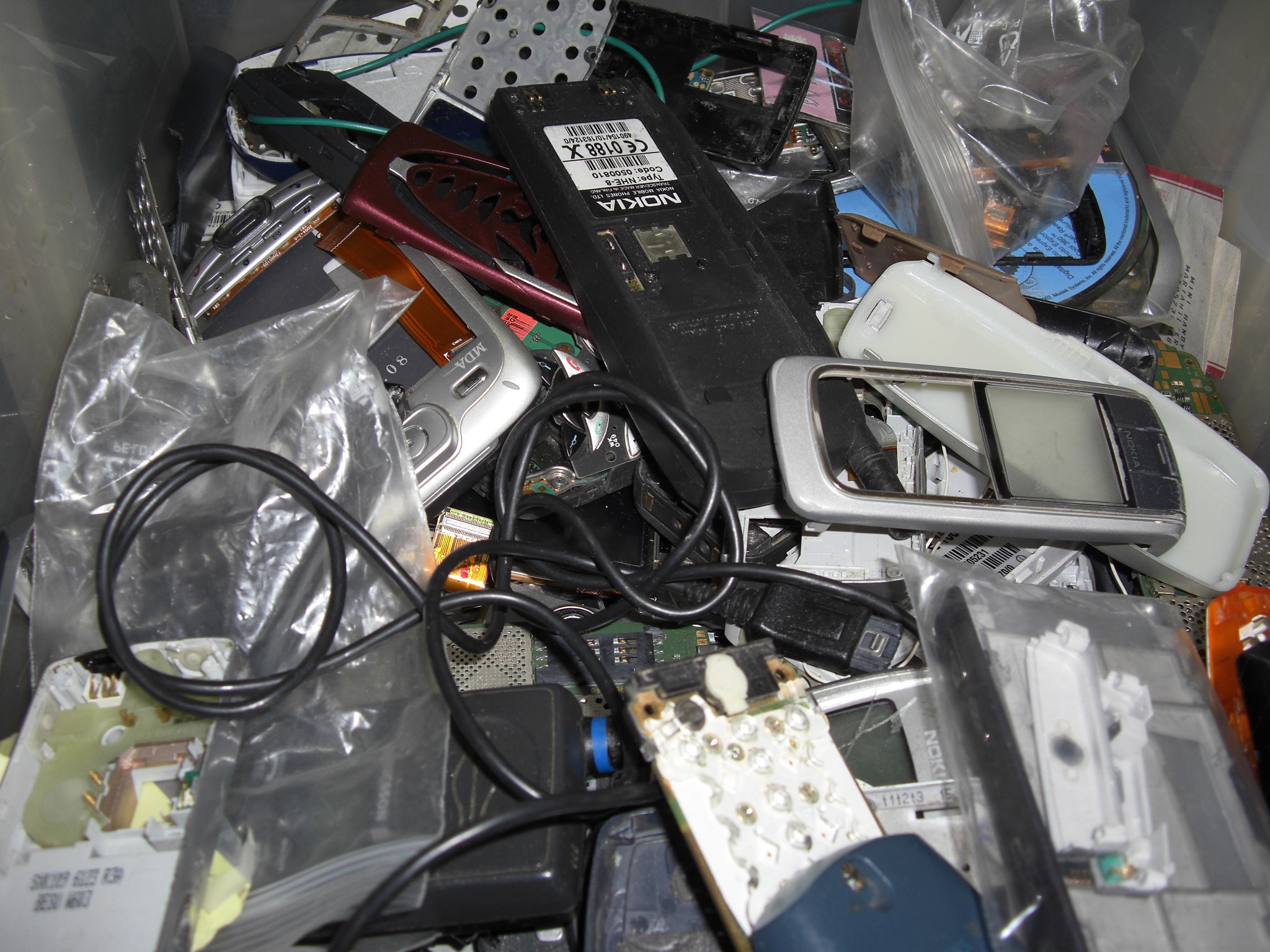 Since the Department of Sanitation no longer allows New Yorkers to dispose their electronic waste on curbs, which officially went into effect Jan. 1, state Sen. Joseph Addabbo Jr. and Assemblyman Mike Miller have been working to create more convenient and accessible drop-off locations for old electronics.
While the city has established drop-off centers and events for residents to get rid of items like old computers, televisions and other electronic components, both legislators said these solutions pose challenges for the elderly and disabled.
The new law not only makes it tough for the elderly and persons with disabilities to dispose of their devices, but has also become an inconvenience for family households as well. Any and all electronic waste left at curbside or in the trash simply won't be collected by sanitation workers and residents are left to take care of the waste.
"I am trying to work with the Department of Sanitation to find better and peaceful alternatives," Addabbo said. "I am hoping the Department of Sanitation will have an open dialogue on finding alternatives. It can be something they can easily handle."
Leaving electronic waste at the curbside is now illegal for New Yorkers, and residents who violate that law risk receiving a summons and a $100 fine. Though the E-recycling program is great in many ways, Addabbo said that he has numerous concerns regarding the Department of Sanitation's recent new e-waste policies including how it will affect disposing electronics in the Queens community and keeping residents aware that they can't leave devices in the streets by law.
"Right now it's all about informing the residents, we're at an early state so we have to educate people on it," Addabbo said.  "We're up to 85 tons of e-waste. We have a lot of work to do. We don't want an increase of people dumping electronic waste on the road because they can't comply with the new regulations. If we don't do this right, it's not going to help the environment."
Addabbo said he wrote to Sanitation Commissioner Kathryn Garcia and expressed his concerns on the agency's e-waste regulations, specifically about electronics no longer being picked up. Addabbo said that while there has been no response or follow-up about the issue, he is hoping that the Department of Sanitation will reach out in finding alternative measures in getting the policy to work.
In a recent press release from the sanitation commissioner, Garcia wrote, "This new law will help keep electronics, and their potentially harmful components, out of our waste stream. By recycling electronics, New Yorkers can help decrease disposal costs and protect the environment."
Addabbo said he believes that the Department of Sanitation can make some amendments to the new policy. He suggested having one day out of the week where they can do "special pickups for electronics." Addabbo said that he and Miller have had recycling events in Forest Park twice per year where residents have the opportunity to leave their old electronics and have their e-waste disposed of in an environmentally friendly way. Addabbo and Miller are working on having additional recycling events.
"My recycling events have given the local community a place to leave their old electronics and have the e-waste disposed of in an environmentally friendly way," Addabbo said.
Assemblyman Phil Goldfeder of Far Rockaway also took a similar initiative. He wrote a letter to the Sanitation commissioner urging that the agency's new e-cycle, electronics recycling program, be adjusted to serve seniors and people with disabilities. According to Goldfeder, there has been no response from the Department of Sanitation regarding the issue.
"The new program does not take all families into consideration," said Goldfeder. "This is going to make it very hard."
Goldfeder is concerned, but still working toward a solution.
"I'm optimistic that the Department of Sanitation will reach out to us," he said. "They should be able to do pickups for people who are seniors or disabled. People are very happy that we brought it up. The program is good, but there are going to be bumps in the road. We've got to make sure everyone can benefit from this."