Former Senator Guilty of Bribery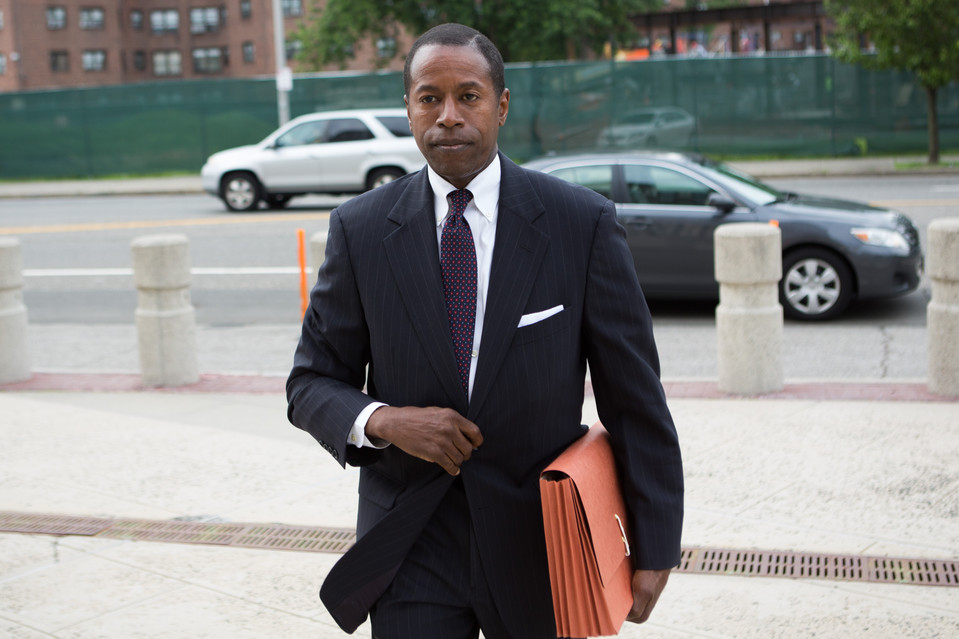 Former senator Malcolm Smith, D-New York, was found guilty of bribery, extortion and wire fraud in an unanimous jury decision in federal court and will be sentenced on July 1.
The Senator, according to his attorney Gerald Shargel, is facing up to 45 to 50 years in federal prison for trying to bribe his way on to the New York City Mayoral Ballot in 2013.
Smith was at the top of the senate house after the democrats took control of the senate in 2008.  He lost his re-election campaign for the 14th-senate district last year while he was under indictment. Smith had lost the election to current senator Leroy Comrie.
Smith was convicted of participating in a plot to gain favor with republican county leaders so he could get permission to run on the republican ticket for mayor. The former senator arranged to pay over $40,000 to the former Bronx Republican Chairman Jay Savino, Queens Republican Vice Chairman Vincent Tabone and former Queens Councilman Dan
Halloran. Evidence was found on some untranslated yiddish tapes that delayed the trial for some time. Halloran was found guilty last summer and sentenced to 10 years in prison. Meanwhile Smith and Tabone had to return to court on Jan. 5 and are awaiting. Tabone is looking at a 25 year sentence in prison for bribery conspiracy, wire fraud, use of interstate facilities to commit bribery and witness tampering. All four men were originally indicted in 2013 .
The trial was delayed in the summer so the tapes in yiddish could be translated properly for the jurors who could not understand the language. Following the initial delay, certain jurors were not able to participate in one of the decisions because of personal issues. There was also a conference call between the lawyers to discuss the status of the foreman of the jury. Shargel tried to interrupt the deliberation of the jury when a member did an interview with the New York Post. In the interview the juror said that she believed that the defendants were guilty. The Judge Kenneth Karas denied Shargel's attempt to keep the jury from making a decision for any longer.
Manhattan U.S. Attorney Preet Bharara has said that this was just one of many smallpockets of public corruption in New York. He also said that he and his office will continue to prosecute political corruption until public officials learn the consequences.
"It should not be too much to ask public officials to obey the law," Bharara said. Smith's conviction is among 40 other New York State lawmakers to have faced legal or ethical charges against them. Such names include Sheldon Silver, Thomas Libous, Noramie Jasmin and Joseph Desmarest.
Senator Comrie issued a statement in regards to the verdict against Malcolm Smith, stating, "my prayers are with the Smith family as they deal with this ordeal and I am saddened by these turn of events. Public corruption is unacceptable and our community demands more accountability and transparency."